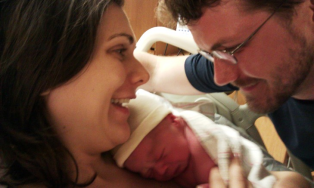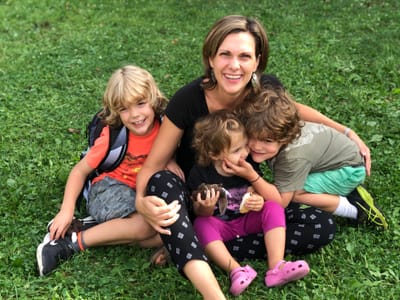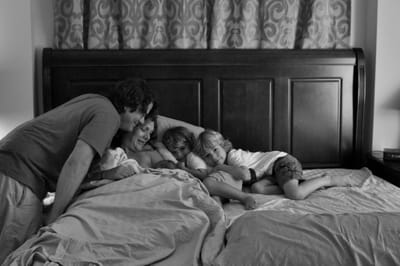 Birth can be a wonderful, transformative, enlightening, and deeply satisfying experience for a woman, her baby, and her partner. I strongly feel that by taking prenatal childbirth education classes, a woman maximizes her potential to have the kind of birth she desires, in which medical interventions are used only when chosen or when medically necessary. I want to give you and your partner the tools to honor those choices, to have agency over your birth, and to set you on the path to successful parenthood by trusting your body, and each other.

For myself, it all started when I found myself pregnant for the first time in 2011. I was interested in natural childbirth, and when looking for classes, I was drawn to The Bradley Method®. I loved that it taught you to work with your body, to respect the power within yourself to give birth, to work with your partner, and how it was so comprehensive. After taking the class, I discovered the power and joy of natural childbirth, and having my (Bradley trained!) husband there to support me was deeply joyful for me as a woman and for us as a couple. Five years and another natural birth later, I trained as an instructor. Two years ago I had my third child, this time a home birth.

My other life passion includes spending many years in the theatre as both a performer and a director. I hold an undergraduate degree from Brown University in English and an MFA from George Washington University in Classical Acting. I have found that my theatrical background both onstage and off has lended itself well to teaching and connecting with my students. To this day I also appreciate how The Bradley Method's® focuses on knowledge and physical and mental preparation helped me navigate my own birth experiences successfully. I was trained to work with my birth, with my body, and with the support of my partner coach. I welcomed the power of such a life-changing experience. And now, I am excited to be teaching others.

I am also currently training to become a PAIL (Pregnancy and Infant Loss) Advocate, EGD March 2020, and a doula.

Please feel free to contact me if you are interested in my classes!